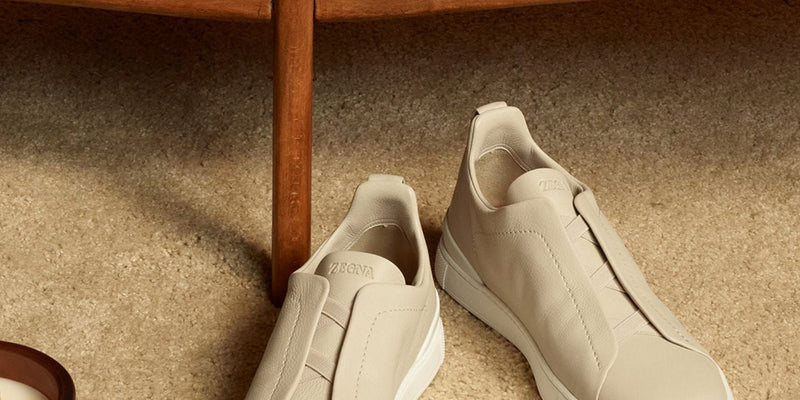 Zegna Triple Stitch Sneakers
The Triple Stitch™ Luxury Leisurewear Shoes are the ultimate complement to yourwardrobe. Discover the impeccable comfort and versatility of this iconic slip-on style, ideal for bringing a contemporary note to both casual and formal looks.
Grab a pair from our collection or stop in and let us customize a pair just for you.